WATCH
Visual Indulgence is a foray into color and process with paintings by Ingrid V. Wells and Heather Robinson that are simultaneously playful and serious.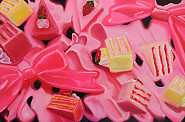 WATCH
Everything Nice by Ingrid V. Wells is reminiscent of girlhood in America. It evokes lusciousness and decadence, taking the viewer to a different reality.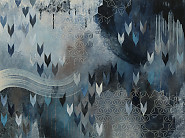 WATCH
Heather Robinson explains her multi-layered painting, which she hopes communicates tranquility and being at peace.